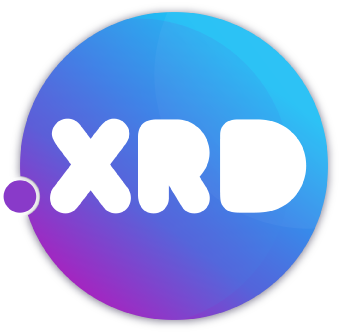 XRD Domains
XRD.Domains is the GoDaddy of Web3, a UX friendly gateway to the Radix Name Service and beyond. Our service provides users with a simple and secure way to register and manage domain names on the Radix network.
About XRD Domains
Why remember multiple wallet addresses and struggle with different resolvers for different networks and dApps? With XRD.Domains, just a single domain can seamlessly and securely resolve to any of your favourite Web3 protocols and services.

Furthermore, our service adds assurance to Web3 usage. Tens of millions of dollars in crypto are mistakenly lost every year as a result of funds being sent to incorrect addresses. Just last year, Crypto.com accidentally sent $400M in Ethereum to wrong address. XRD.domains solves this and also features an additional layer of trust to ensure a rock solid transaction flow. Our platform allows users to transact with confidence without the risk of accidental loss, and feel fully assured when consuming Web3.

XRD.Domains - the solution for simplifying UX and nurturing confidence on Web3.